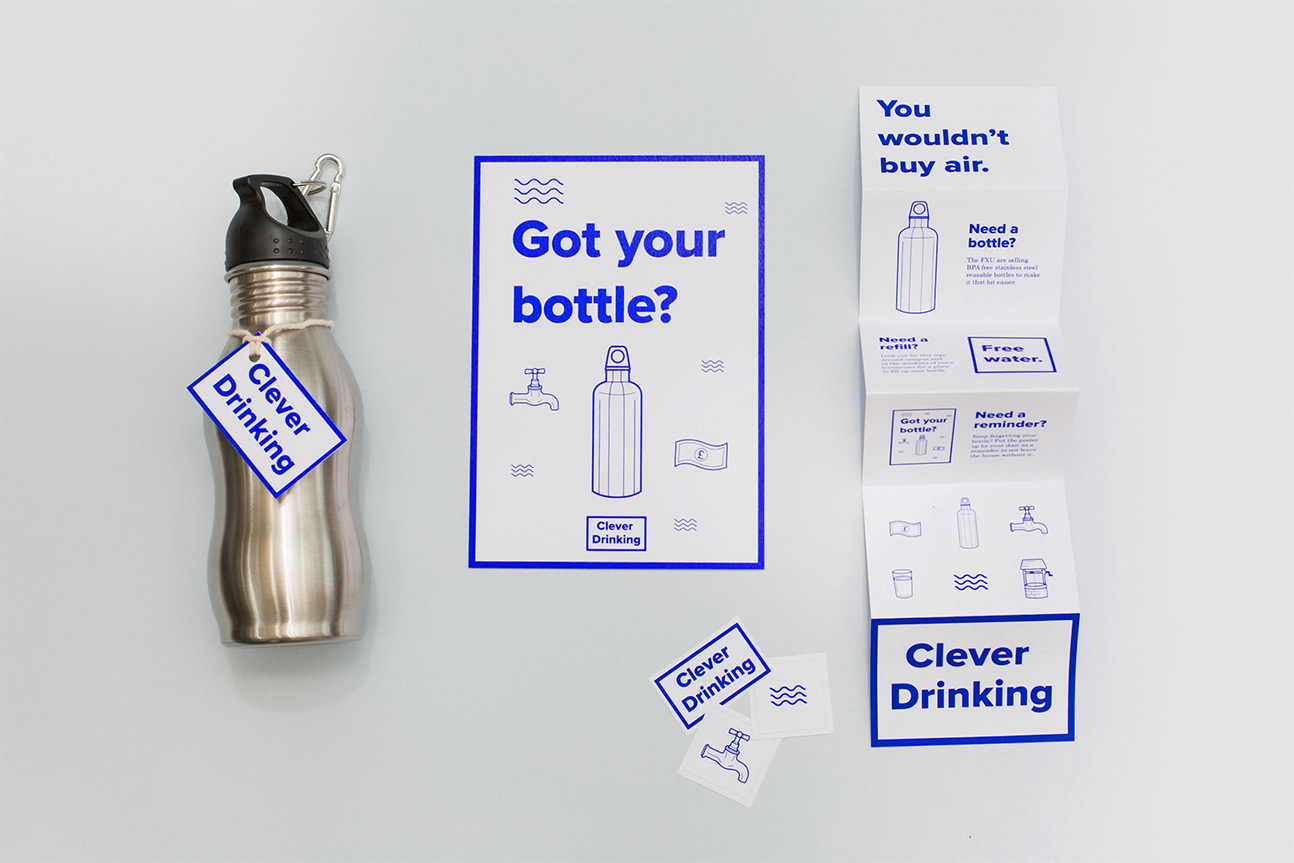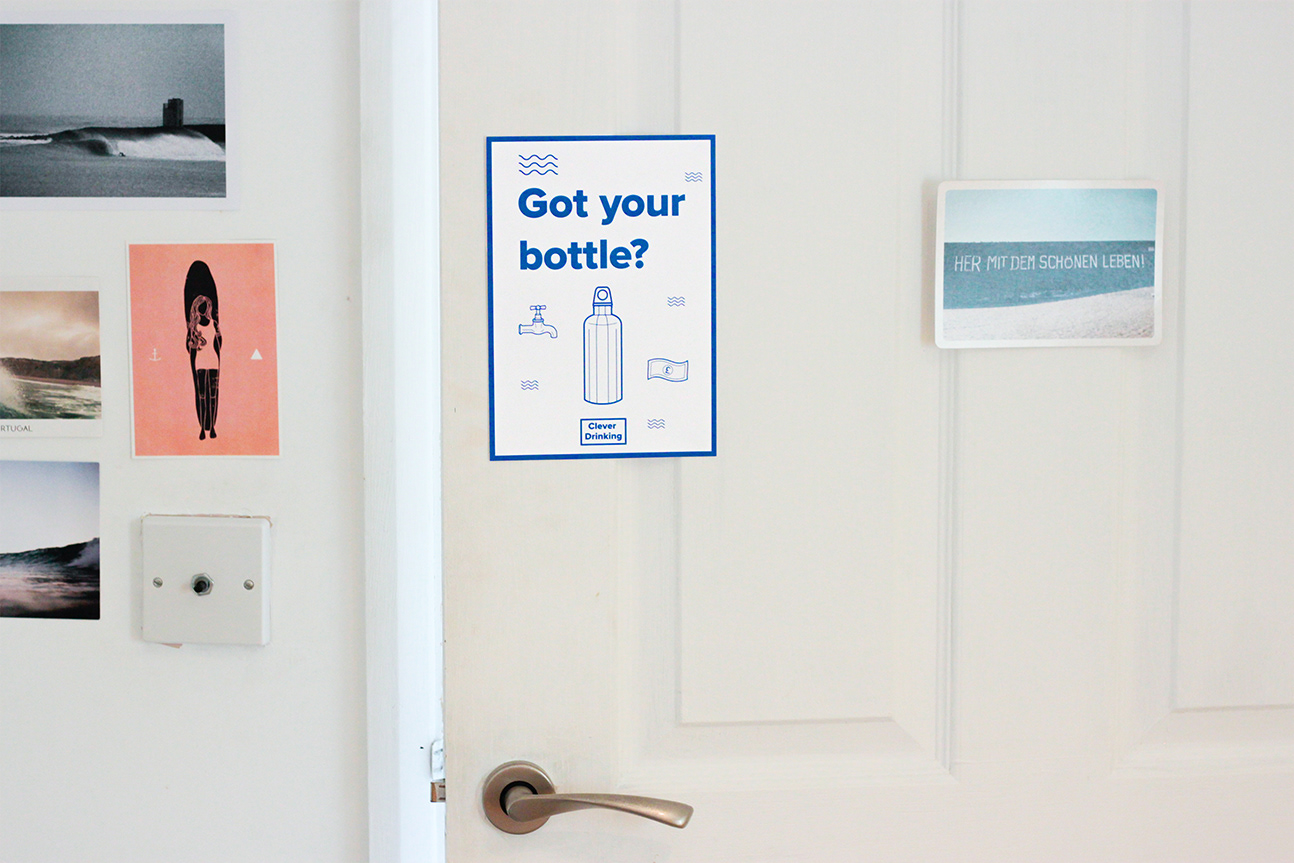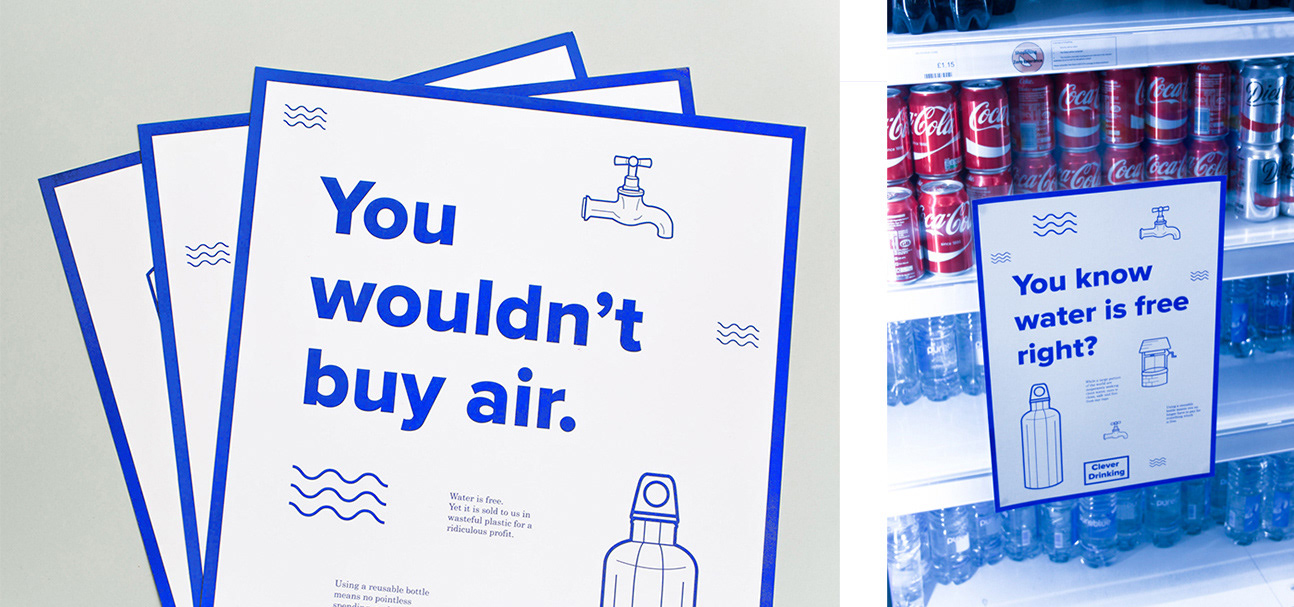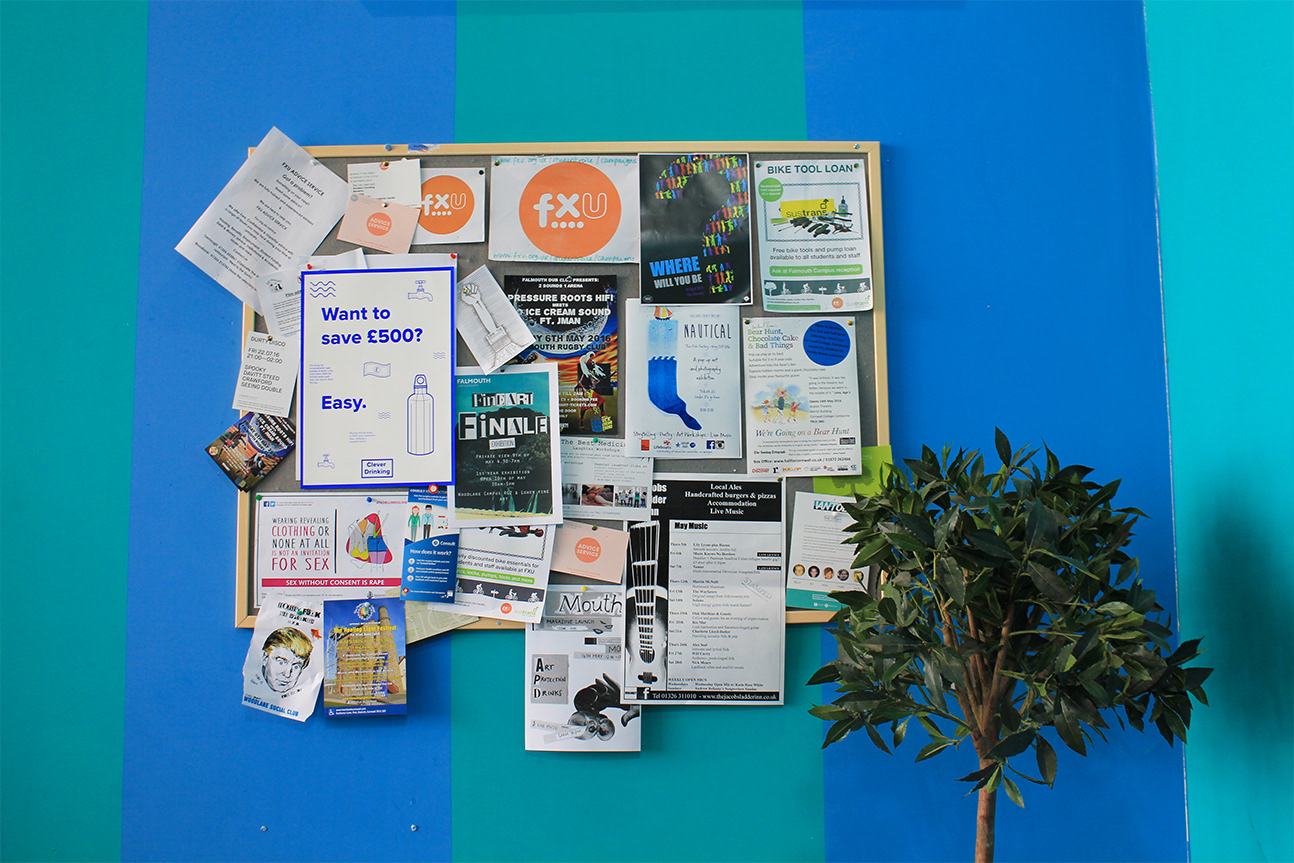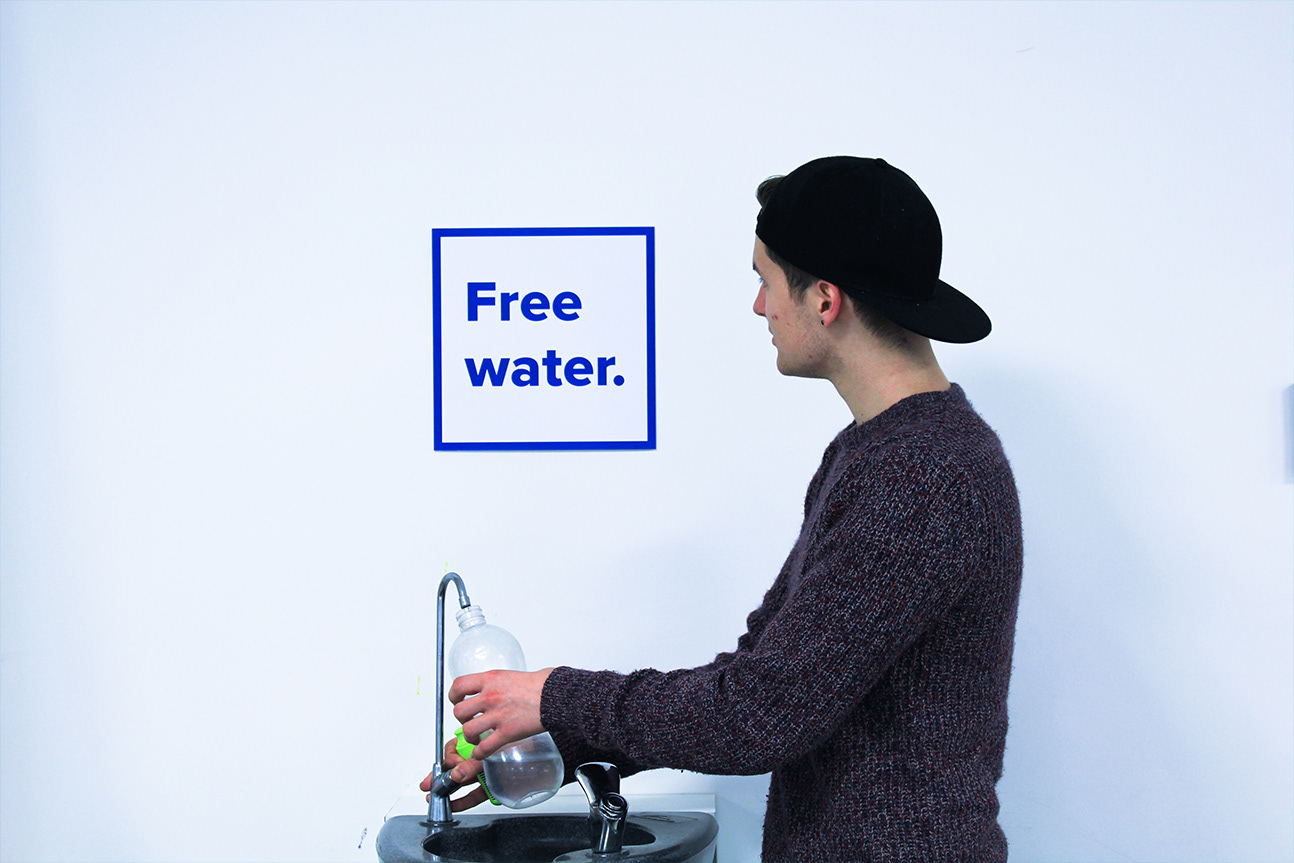 To make using reusable as accessible as possible whilst on the move I proposed an initiative wherein local businesses become water providers. Businesses can support a good cause whilst bringing new people through their doors, meaning new custom.
This initiative can build a bridge between student and locals, encouraging students to integrate with the town.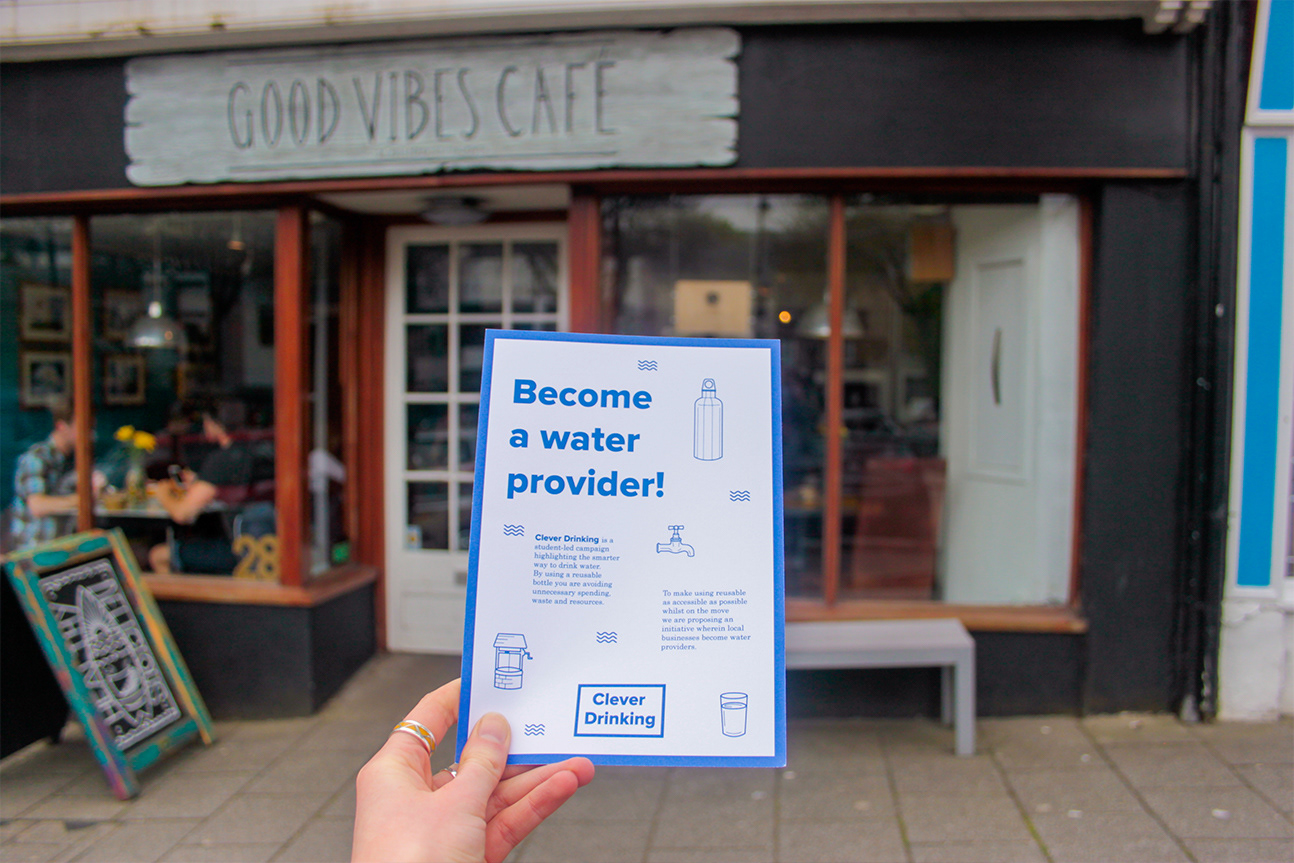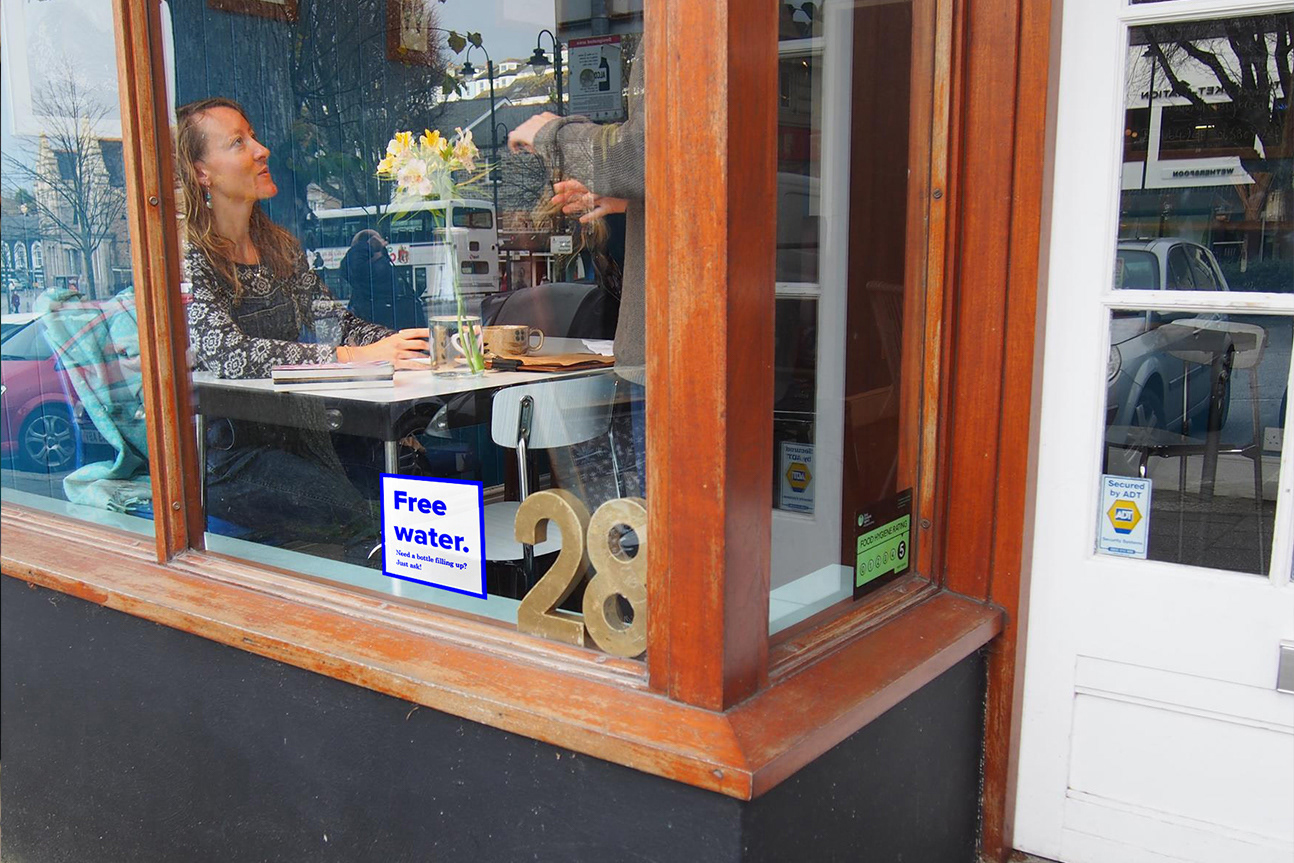 This campaign will be implemented by appointed volunteers as part of a 4 year plan to stop the sale of plastic bottles on campus. 
These guidelines have been produced to provide an overview of the basic strategy and design elements and the way in which they can be used for maximum effect.